Stage 2 - Website Display Widgets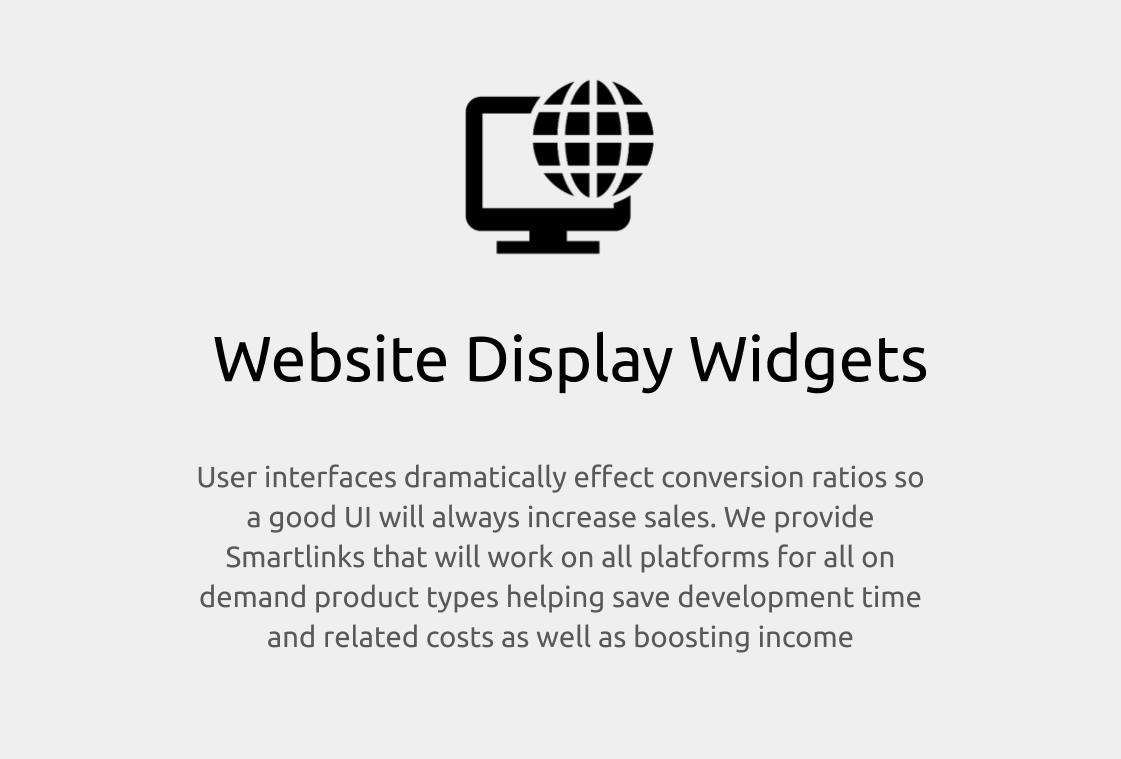 Website Display Widgets take many different formats and can be called many different names from customisers to product builders to live preview apps. Detailed below are links to help desk articles explaining in more detail how you can create widgets for almost any platform and any type pf product.
Gateway CPP - Creating a Smartlink

Gateway CPP - Setting Up Smartcodes
Gateway CPP - Adding CSS to Your Smartlink
Gateway Sites - Off the Shelf On Demand Websites

Plugins for Popular eCommerce Platforms

Adding Smartlinks to Social Media Pages

Instore Gateway - Smartlinks for Kiosks
Related Articles

PERSONALISE-iT Standard App Display Options Explained

Please review the Standard App Display Options Guide to see how you can modify our standard personalisation app to best fit your website If these do not suit your requirements you can also have a bespoke personalisation app created

Big Commerce Website Plugin

The Custom Gateway Big Commerce plugin is available from the following link - https://www.bigcommerce.com/apps/personalize-it/ The extension is not "plug and play" and does require a web developer to install and configure. We work with an approved ...

White Label Website Duplication Wizard

The website duplication wizard is an extension which we install onto the back end of your website which will enable you to create websites for any customers you may be doing websites for. The duplication wizard is used to copy the base template of ...

Product Page Display Options for PERSONALISE-iT Magento Extension

By default our Magento PERSONALISE-iT Extension adds to the base Magento files for product display app/design/frontend/base/default/template/personaliseit/product/view/media.phtml As Magento themes can be written in many ways it is unlikely that this ...

Stage 1 - Product Management

Product Management is the starting point of all on demand workflow and the tools you may want to use will depend largely on your role in the on demand workflow process - whether you are a designer / brand , retailer of supplier. Detailed below are ...