Locating Your Gateway OMS API Key
1. Log into your Gateway OMS account
2. Select "Companies" from the settings menu (small cog) in the top right corner of your screen
3. Select your company and click the "i" icon next to the company name
4. Click on the 3rd tab "API & Incoming"
5. Copy API Key Details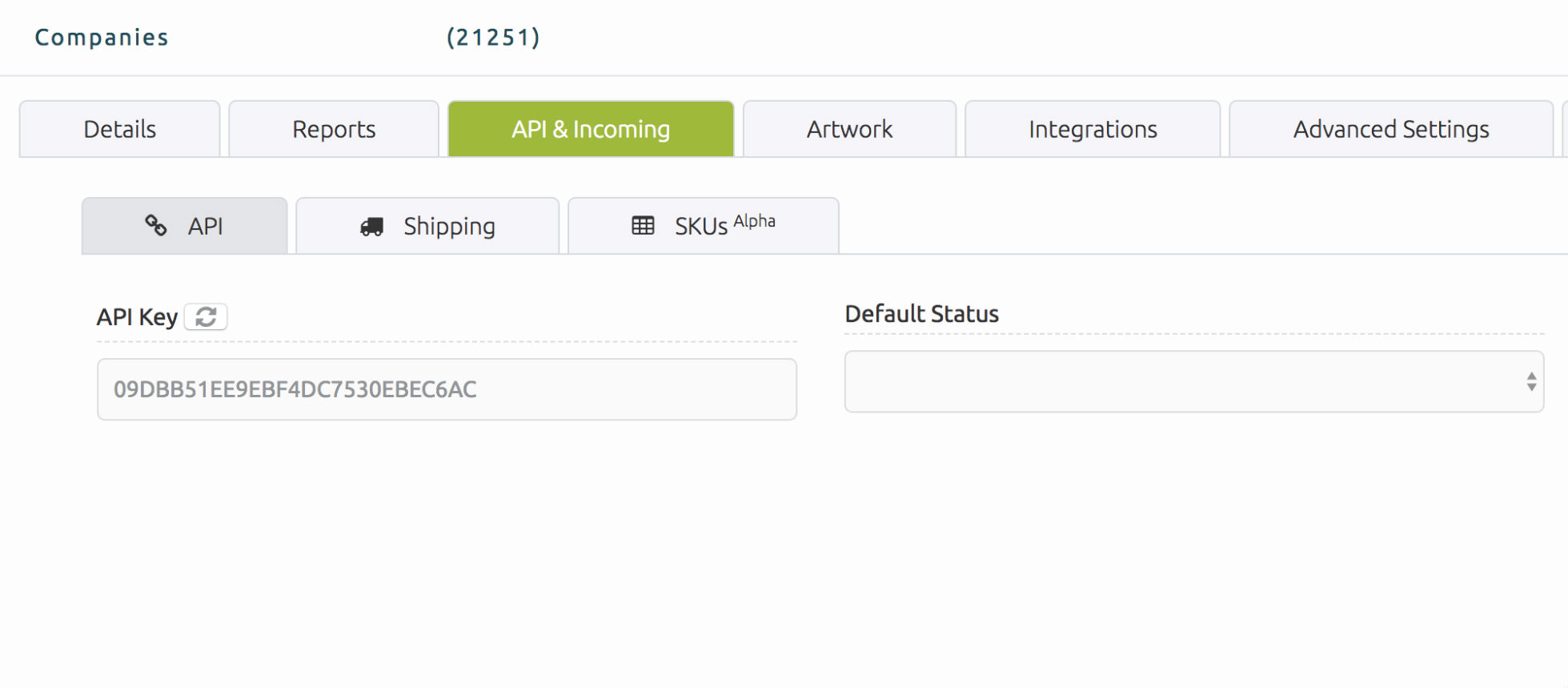 Related Articles

Testing API orders into OMS yourself

You can run an API order into OMS yourself as a test straight from your desktop or laptop. Windows 10 comes with CURL already installed so you should not need to do anything else to run this. there is an example JSON file attached which can ...

Understanding How Gateway CPP & OMS Handling Prices

1. Gateway CPP stores prices in eCommerce data for Trade / Wholesale Price Recommended Retail price (RRP) Dynamic Pricing elements 2. Smartlink Personalisation Apps can either get prices from Gateway CPP or via the External Pricing API (EPA) - these ...

Installing and Configuring Magento 2 - Gateway OMS

The below video gives an overview of the process for installing and configuring the Personalise iT module for Magento 2 and is followed by some more detailed information. Personalise iT extension for magento 2 can be found here ...

Overview of Gateway CPP & OMS Platform Security

Gateway CPP (Custom Product Platform) and OMS (Order Management System) are entirely cloud based so there is no access other then via secure login through a web browser at any fulfilment centre to customer data The software is hosted at UKFast on ...

Custom Gateway WooCommerce Plugin

For any users that wish to integrate their WordPress site with OMS we offer a WordPress plugin. For this you will need to have a paid license with Custom Gateway, The plugin has an import feature that allows you to easily import your products from ...