Introducing the Six Stages of On Demand Workflow
Whatever product you want to sell on demand you will need a robust end to end workflow to make this profitable. Detailed below are the Six Stages of On Demand Workflow


You may be using our platform to manage all stages or just integrating for specific tasks the links below provide an explanation of each stage and how you can utilise our platforms to manage with further links to relevant articles on our help desk to guide you. However if you want further assistance we are always happy to discuss in more detail and provide additional professional services

You may also find this eBook of interest which provides an overview of the full process

The infographic below may also be helpful in giving you an insight into how the six stages fit together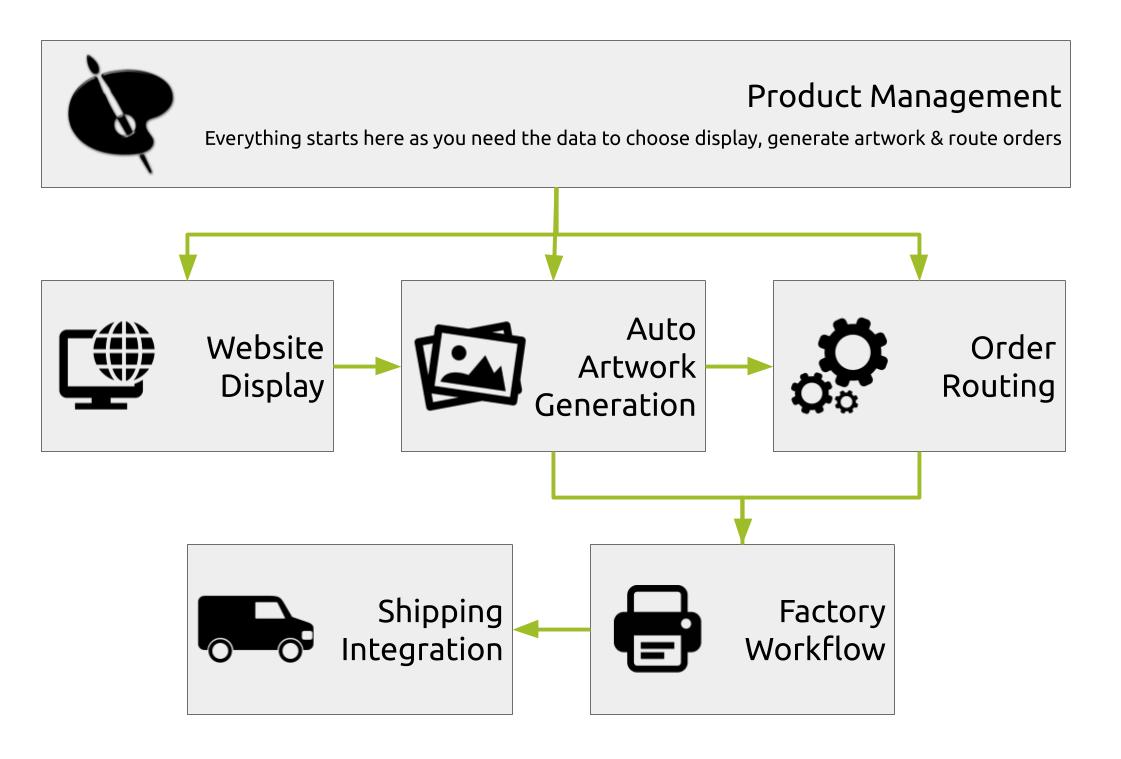 The six stages are not always relevant to a single organisation as it may often be a different supply chain partner who is most focussed on a specific stage so the graphic below should help explain who the potential supply chain partners are - ultimately all stages are important to drive down costs and improve service levels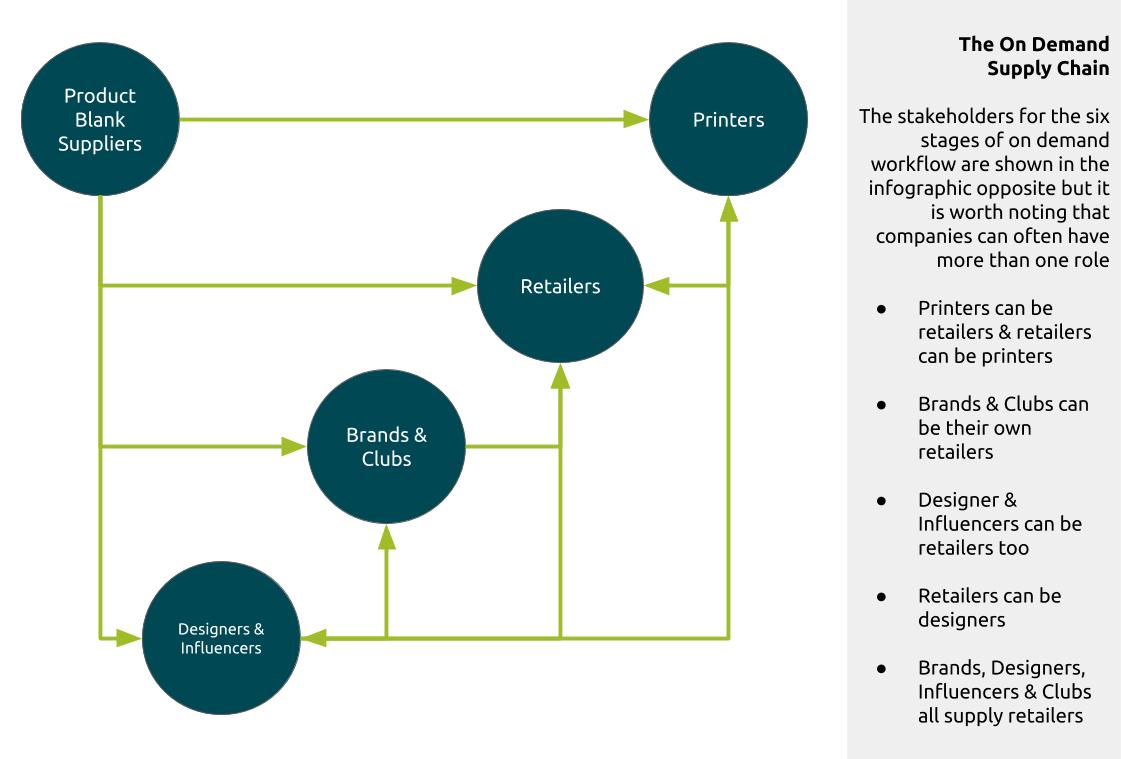 Related Articles

Understanding your Workflow Options

Detailed below is an overview of the main options that can be used to build your workflow that incorporate all the key stages of the production process Stock Management / Picking Order / Job Batching Barcode or Manual Update Automated Order Status ...

Virtual Products | Enhanced Print On Demand Import (Artwork Only)

Overview The Platform now offers an enhanced CSV import solution for creating Print On Demand Virtual Products in bulk. This import works similarly to the other Artwork Only routines, but has a few key differences to offer a more efficient and ...

Standard Workflow Options

Order Manager Lite Workflow Our base system designed for websites with their own smaller scale production facilities and products with simple artwork layout options like phone cases or mugs Access via the internet ...

Stage 5 - Production & Fulfilment Workflow

Production Workflow is usually for on demand suppliers (however many retailers are now doing some self fulfilment so this section could be relevant for retailers too) and this is where you can probably make the most time saving for your on demand ...

Creating Sub-Users - Partner, Enterprise & Order & Workflow Subscriptions ONLY

When logged into the CPP/OMS, navigate to General > User Management From the actions drop-down the top right select 'Go' against New Sub User Complete the Basic Details section. We recommend using email address for Username is this is always unique ...