If you get orders via the phone, mail order or need to enter a non website order then we have an easy way to add them to your production workflow

1.Identify the product or products you want to order in CPP Product Manager by clicking the tick boxes next to the product images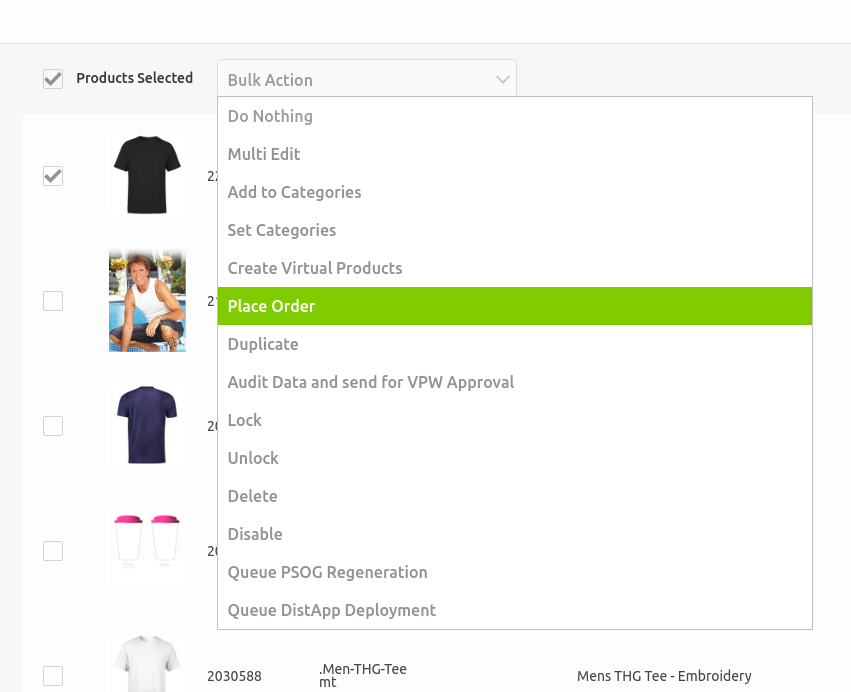 2. The systemw will then open a popup with 2 tabs

- ORDER is where order details can be added and you must select the RETAILER in the system the order should be allocated to, you should complete as much of this form as possible but the minumum requirments are RETAILER, SHIPPING ADDRESS 1, COUNTRY and POST / ZIP CODE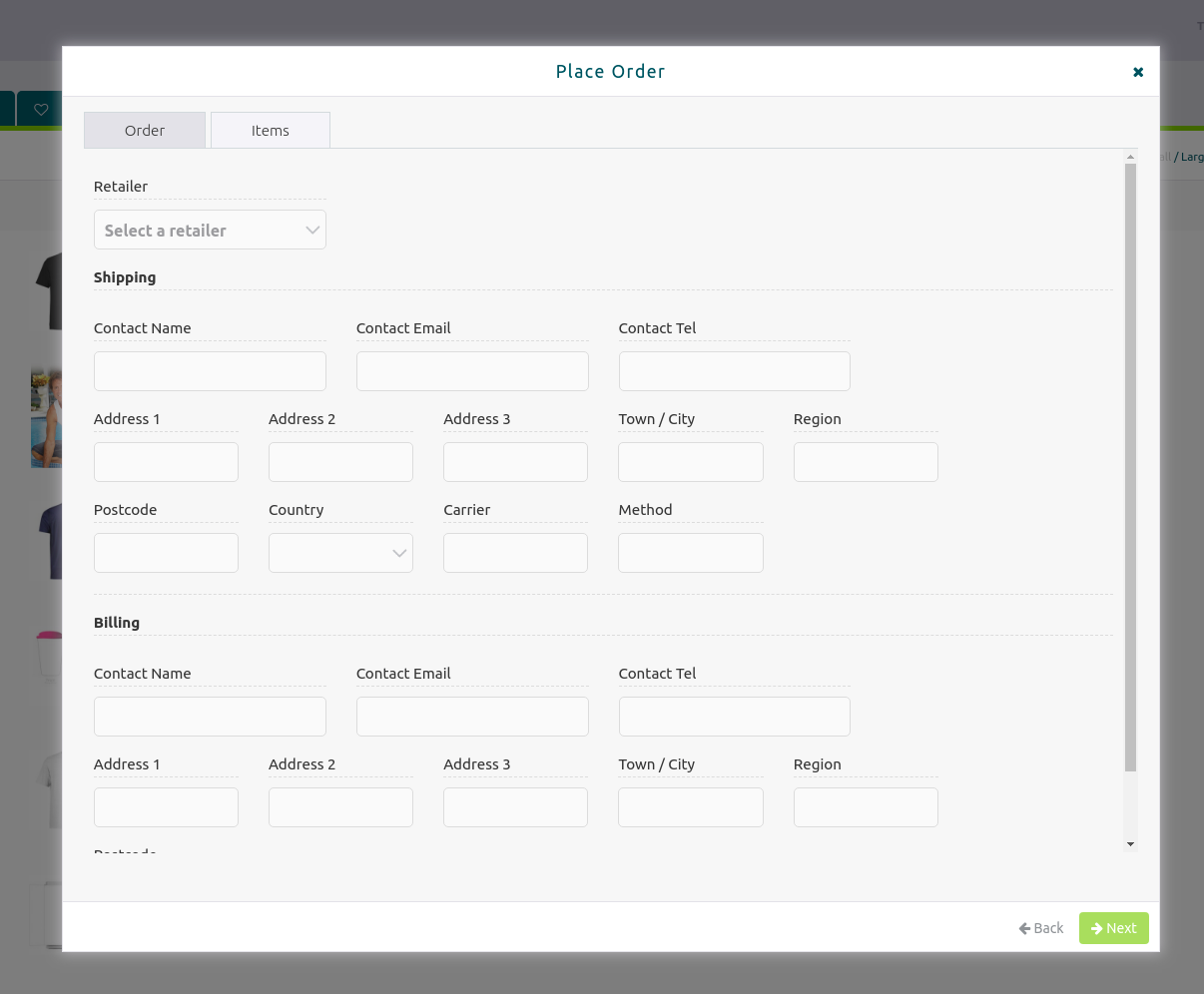 - ITEMS tab then allows you to personalise the items you added (you can only move to the items tab when you have completed and saved the ORDER tab). From the ITEMS tab you can modify the quantity of product ordered, add personalisation through smartlink or duplicate the line so you can add various different personalisation or attribute options like sizes.

On the below image the Icons under action allow you to either jump to adding personaltion (top icon for pen and paper) or duplicate the row (sheets of paper icon)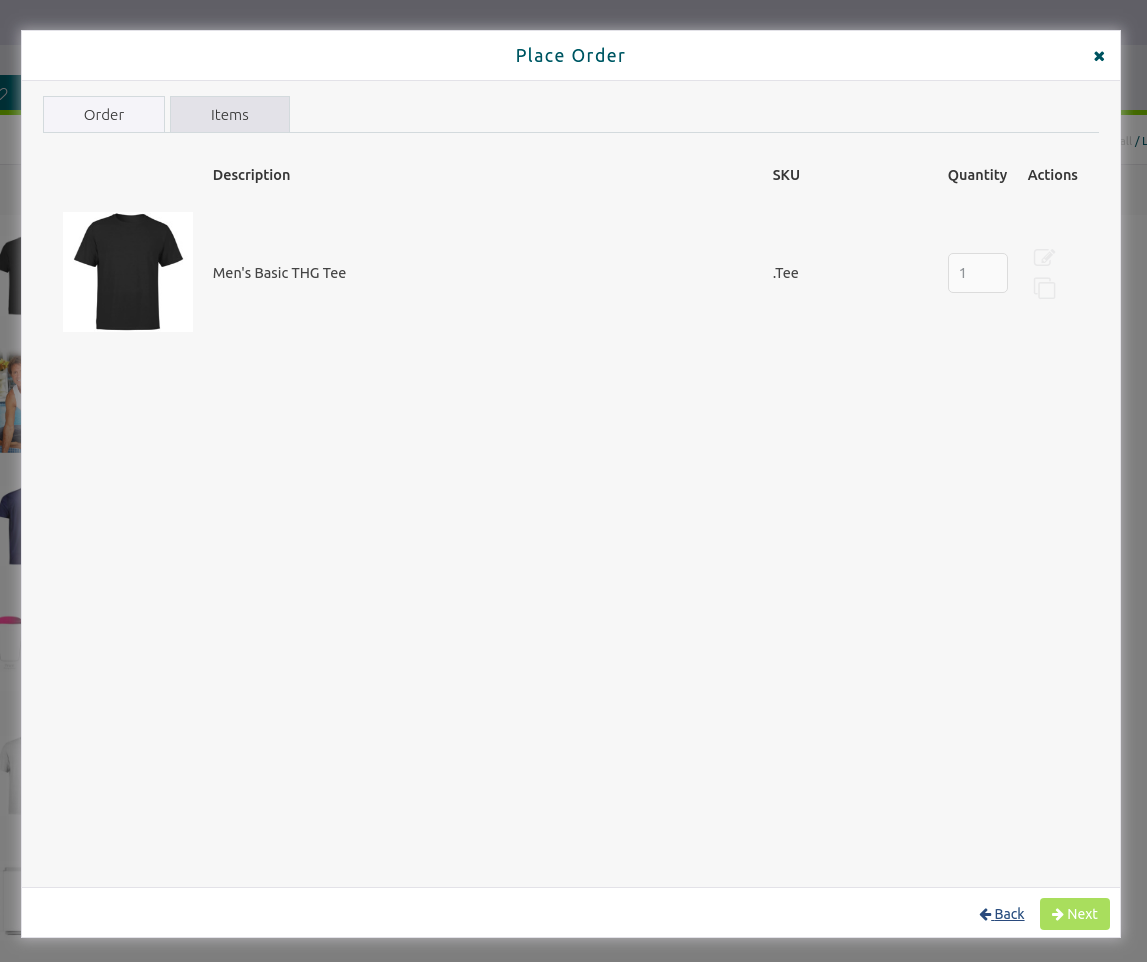 When done hit "NEXT" and the system will create the order and give you an Order Reference so you can locate it within the Order Manager System
Order process is now complete just click "Close"