With Custom Gateway Whitelabel Shopify app, it is now easy for the store owners to integrate with Custom Gateway platform seamlessly. However, the app does not make any modifications to the Shopify liquid templates and hence cannot directly enable the personalised/custom thumbnails on cart.

This document gives a guideline on some code changes that can be made to enable the custom thumbnails on the Shopify cart. The code takes care of the non-Custom Gateway products in the cart as well.

1. Login to Shopify Store as Admin

2. Go to Online Store > Themes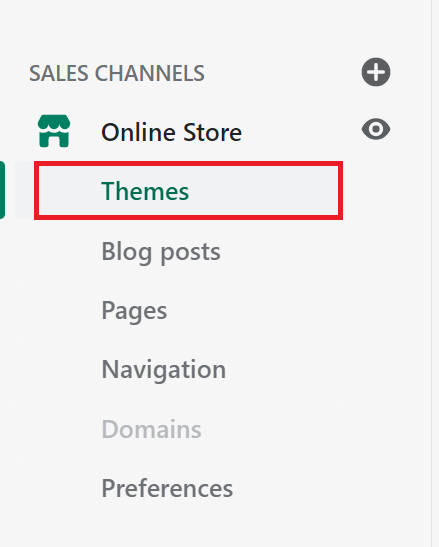 3. Choose the theme. Click on Actions > Edit Code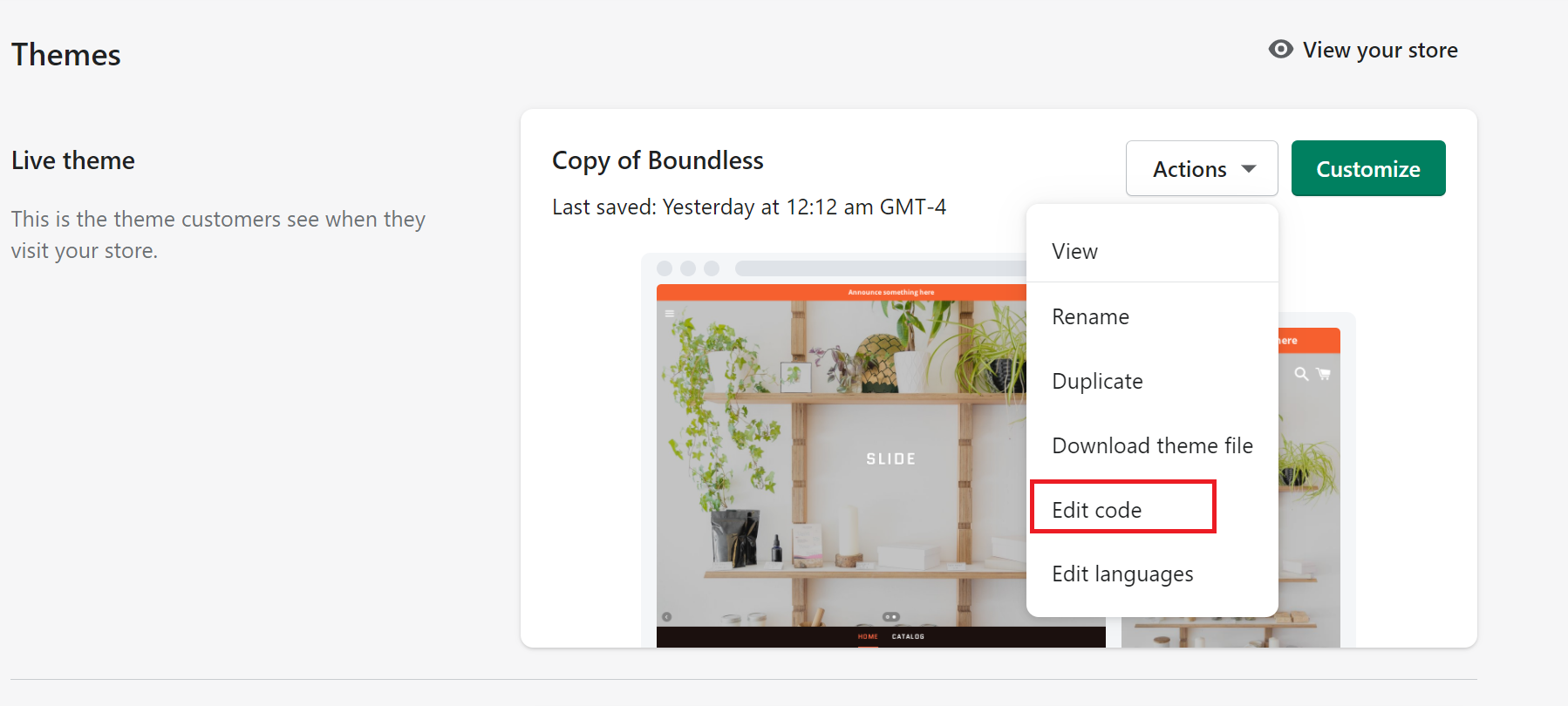 4. The code needs to be applied to either of the 2, depending on the theme

Template > cart.liquid

Sections > cart-template.liquid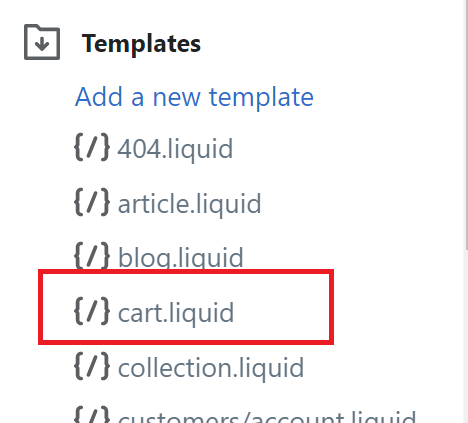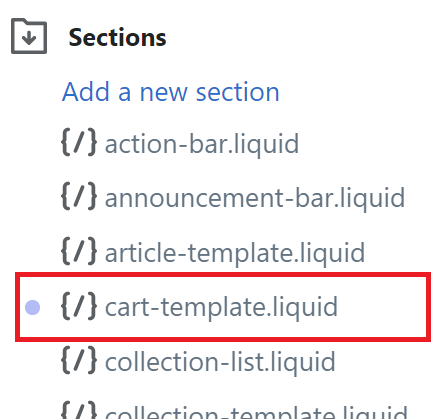 Please note: The code changes suggested are theme based and should be used as a guideline. Any specific theme may require adjustments.
We are taking few free themes for demonstrating the code changes required to get the custom thumbnail (for CG products), along with the regular item thumbnail (for non-CG products).